MUSIC
DJ Minx - The Throne
Two Tracker Out Today on Higher Ground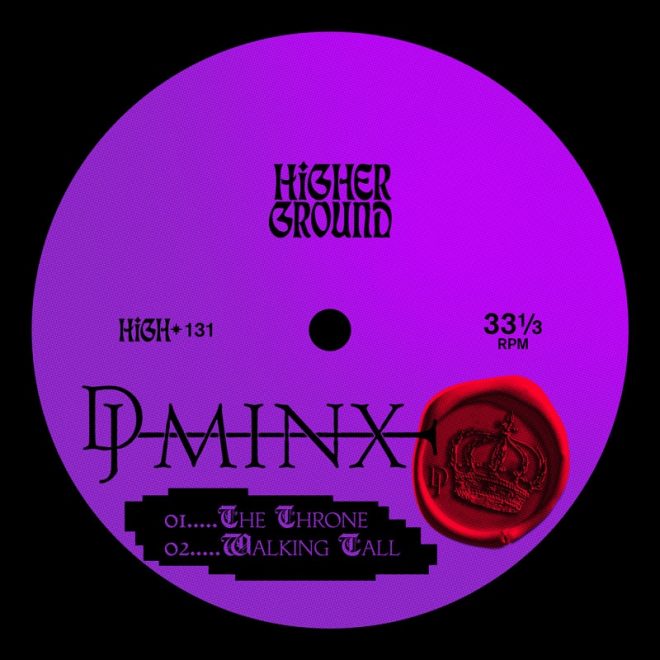 DJ Minx - The Throne
Two Tracker Out Today on Higher Ground
Buy / Stream DJ Minx - The Throne https://higherground.ffm.to/thethrone
Today, seminal Detroit DJ/Producer DJ Minx releases her new two-track EP, The Throne, via Diplo's tastemaking house and techno label, Higher Ground. One of Detroit's most beloved figures in house and techno, Minx's reign as Detroit's First Lady of Wax has lasted more than three decades.

Despite her longevity and integral role in Detroit, only recently has she started to receive the widespread international recognition that her talent and contribution deserve. For DJ Minx, she is taking a well-deserved seat on the throne of global electronic music culture and truly hitting her sonic stride. Her vocal on "The Throne" reflects her current period of productivity and ongoing passion:

"Go big or go home / I was on the grind, but now I'm on the throne / Can't touch me when I'm in the zone / Berlin to D-town / I just stay goin"

The music itself reflects Minx's lyrics, with soulful, Detroit-style chords on "Walking Tall" and industrial, Berlin-leaning energy on the title track. Both capture Minx's straight-to-the-point production style, an approach she has honed since her breakout release nearly 20 years ago. Minx hasn't just delivered two sharp DJ weapons with this EP, but cohesive pieces of music that represent the caliber of artist she has developed into.

"This, my friends, is one of the best musical feelings I've had in a long time, and I'm in my feelings bringing it to you! Welcome to my world of Detroit realness. In this two-track EP, I present, via Higher Ground, 'The Throne' and 'Walking Tall.' It's giving late-night, closer vibes. Let's get into it!" –DJ Minx

Minx has been a central figure in Detroit's dance music history, learning to DJ in the late 80s, then holding a vital residency at Motor Club, and hosting long-running radio shows in the city for WGPR and CJAM. She's been a fixture at Detroit's Movement Festival since 2000, and after last year's success, has been again invited back to host her own stage this year. Her Women on Wax collective and label have sought to champion Black female artists since its inception in 1996. She is a recipient of the Spirit of Detroit Award for her contributions to the city's cultural landscape.

DJ Minx Upcoming Tour Dates
May 5 – Iron Cow, Orlando, FL
May 6 – Desert Hearts Los Angeles, Los Angeles, CA
May 11 – The Patron Saint, Indianapolis, IN
May 19 – NON STOP, Grand Quai du Port de Montreal, Montreal, Canada
May 20 – Electric Island, Hanlan's Point, Toronto, Canada
May 21 – EDC Las Vegas, Las Vegas, NV
May 27 – Movement Festival, Hart Plaza, Detroit, MI
May 28 – La La Land Movement After Party, Masonic Temple, Detroit, MI
May 29 – House Your Life Movement After Party, Spot Lite, Detroit, MI
June 10 – Spot Lite, Detroit MI
June 15 – Sónar Barcelona, Fira Barcelona, Barcelona, Spain
June 17 – Sónar By Night, Fira Barcelona, Barcelona, Spain
June 18 – Glitterbox, Hï Ibiza, Ibiza, Spain
June 24 – Mighty Real Pride Weekender, Phoenix Hotel, San Francisco, CA
June 25 – Burgess Hall, Seattle, WA
July 2 – Crew Love, Brooklyn, NY
July 15 – Crobar, Cleveland, OH
July 22 – Geffen at Moca, Los Angeles, CA
July 28 – The Great Beyond, Franklin, MN
August 4 – Defected Festival, Croatia
August 6 – Panorama Bar, Berlin, Germany
August 7 – Hï Ibiza, Ibiza, Spain
August 11 – Charivari, Detroit, MI
August 18 – Deep Tropics, Nashville, TN
August 26 – Eastern Electrics, London, England
August 27 – Vortex Festival, Denver, CO
September 1 – Arc Festival, Chicago, IL
September 12 – Hï Ibiza, Ibiza, Spain

Connect with DJ Minx
Facebook | Instagram | Spotify | Twitter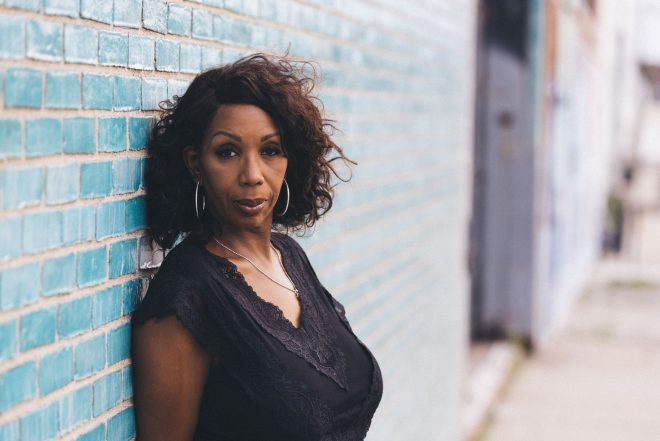 Load the next article