MUSIC
Catz 'n Dogz
Celebrate 20 years with 4 New Remixes, a VA compilation and a special Global Tour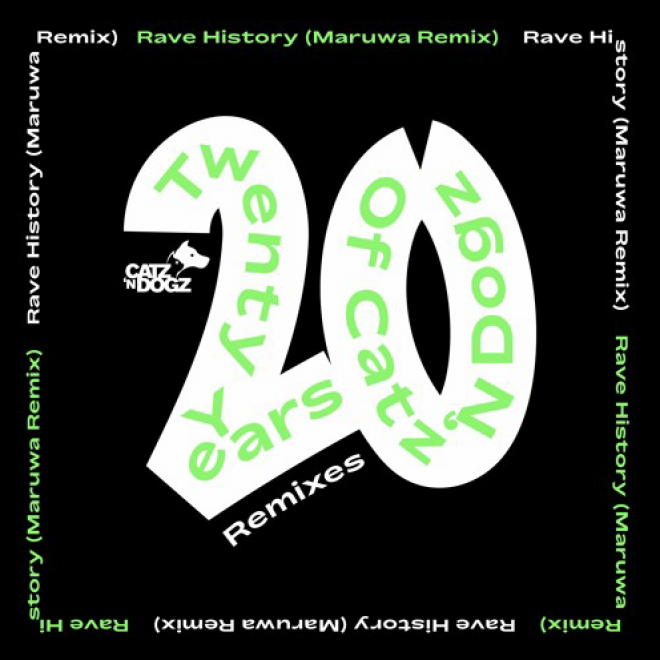 Catz 'n Dogz celebrate 20 years with 4 New Remixes, a VA compilation and a special Global Tour
First EP 'Wave/Rave History' remixed by Matisa and Maruwa
'Wave/Rave History' (Matisa and Maruwa Remixes) on Spotify
Catz 'n Dogz celebrate 20 years of landmark chart-topping releases and bucket-list international shows with 4 new remixes sandwiching a Various Artists compilation LP, with the first Double A side EP 'Wave' (Matisa Remix) / 'Rave History' (Maruwa Remix) out May 5th and bursting with dancefloor energy.

Polish duo and longtime friends Greg and Voitek aka Catz 'n Dogz' wide appeal includes crossover hits like their recent official remix of Shakira and Bizarrap 'Bzrp53' and Chucky 73, while their high rep with tastemakers means working with artists like Gerd Janson and Solomun, and remixing Roisin Murphy, Disclosure, LF System, RÜFÜS a.m.m... they've four studio albums, two record labels under their belt, plus have founded their own festival/events, fast becoming international names.

'Wave', originally a slamming sexy slice of thumping house with assertively slurred female vocal, gets a more spacey, trippy dimension from Italian Matisa (Steel City Dance Discs, On Loop, Permanent Vacation), adding high-pitched tinkling notes, the vocal distorted and echoey, while losing none of the phenomenal energy and speed.

'Rave History' is still pure dancefloor fuel, but with the original 'love-child of Chemical Bros and Prodigy' 90s vibe reworked by Frankfurt-based Maruwa (Lobster Theremin, Shall Not Fade, IDA) with hard-driving house, chopped-up war cries, twanging arps, and the sweet melodic Simple Minds synth given its head, all upping the high energy to impossible. 'We really love the energy of Matisa and Maruwa. Their tracks are always in our sets. These two originals are very important to us, so we thought what better time to rework them than this milestone? Both remixes are working really well in our sets right now.'

The 20-track '20 Years' VA compilation drops digitally May 12th, including the duo's largest pivotal releases, remixes and collaborations, featuring artists like Bicep, Solomun, RÜFÜS, Marlena Shaw, Claude Vonstroke, Blue Hawaii, Gorgon City… Future remixes incoming from Andres Campo (19.05) and Krystal Klear (23.06).

'These new releases and the 20 Years tour are to celebrate every party, every record we've put out into the world, every label we've released on, every venue, every inspiring talent we've worked, played and toured with… And most importantly, every raver who's ever got down at a Catz 'n Dogz rave, and the fans who've supported us along the way.'

'Wave/Rave History - The Remixes' is out May 5th on Pets Recordings.

EP Tracklist:
Catz 'n Dogz feat. ZENSOFLY & Maxville – Wave (Matisa Remix)
Catz 'n Dogz – Rave History (Maruwa Remix)
VA Compilation Tracklist (out May 12th on Pets Recordings):
01 - Catz 'n Dogz & Gerd Janson - Modern Romance
02 - Chucky 73 - Catz 'n Dogz Remix
03 - Disclosure - Hourglass (Catz 'N Dogz Remix / Audio) ft. LION BABE
04 - Róisín Murphy - Evil Eyes (Catz 'n Dogz Remix)
05 - Thomas Schumacher - Hush (Catz 'n Dogz Remix)
06 - RÜFÜS DU SOL - You Were Right (Catz 'N Dogz Remix)
07 - BICEP - The Game [Catz N' Dogz Interpolation Remix]
08 - Marlena Shaw - Woman Of The Ghetto (Catz 'n Dogz Remix)
09 - Catz 'n Dogz - Kiki (Solomun Remix)
10 - Catz 'n Dogz - New Love
11 - LF SYSTEM - Dancing Cliche (Catz 'n Dogz remix)
12 - Basement Jaxx - Rock This Road (Catz N Dogz Remix)
13 - Gorgon City - Let It Go (Catz 'N Dogz Remix)
14 - The Shapeshifters featuring Billy Porter - Finally Ready (Catz 'n Dogz Extended Pride Mix)
15 - Claude VonStroke - Whos Afraid Of Detroit (3 Channels aka Catz 'n Dogz Remix)
16 - Catz 'N Dogz, Monty Luke - They Frontin (2023 Remastered)
17 - Catz 'n Dogz - Stay (Club Mix)
18 - Blue Hawaii - Try To Be (Catz 'n Dogz Remix)
19 - Catz 'n Dogz Feat. Egle Sirvydyte - Good Touch (Maurice Fulton Remix)
20 - Catz 'n Dogz & dOP - Deaf Wagrant (Selianka Edit)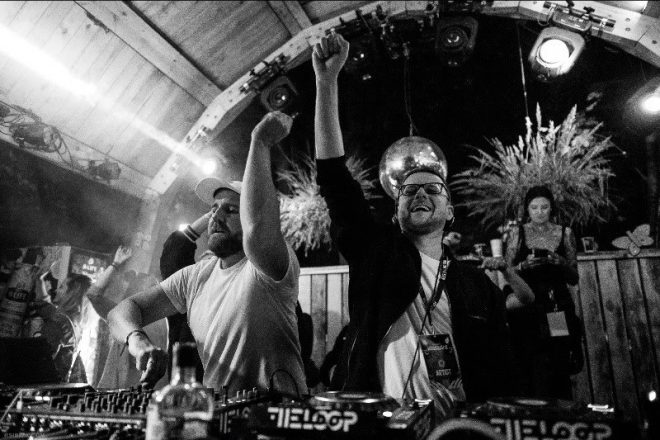 Load the next article