MUSIC
TENSNAKE
PERSONIFIES HIS MODERN SOUND IN THIRD STUDIO ALBUM: 'STIMULATE'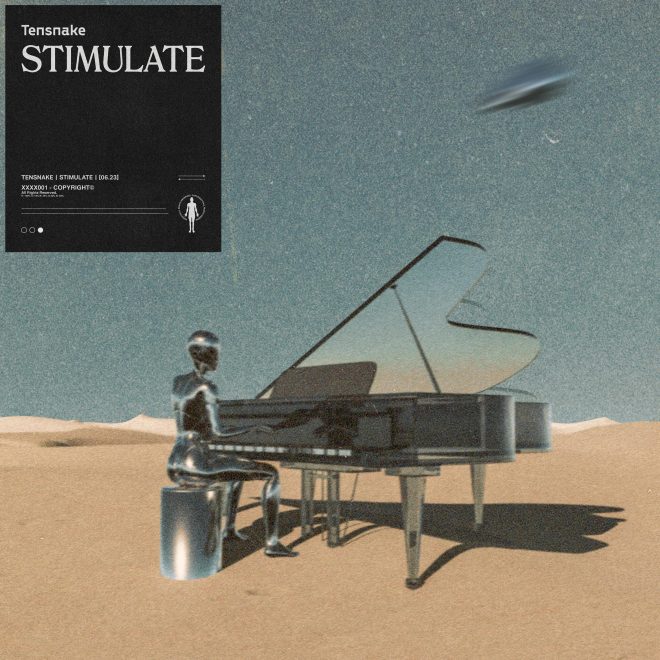 TENSNAKE PERSONIFIES HIS MODERN SOUND IN THIRD STUDIO ALBUM: 'STIMULATE'
The German DJ and producer applies recently learned graphic design and animation skills to branding package

An innovator at heart, Tensnake knows like no other how to move a sound, style or an entire genre forward. With today's release of his third studio album, 'Stimulate', the German DJ and producer personifies his contemporary blend of electronic pop and disco through a full branding package designed and created by him, from artwork to music videos.
Listen to Tensnake - Stimulate »
The album's visual concept is championed by a silver metallic robot that Tensnake thought up during a studio session around the time of the pandemic. "I was longing to test some of the music on dance floors and all I was picturing in my head were the glittering lights of a disco ball with bodies moving underneath," Marco Niemerski (Tensnake) says. "In my head, the crowd looked like metallic, robot-resembling figures, which really captured the feeling of the tracks."
The robot motif, which serves as a nod to the future as well as Tensnake's avant-garde disco sound, did not stop there. The internationally acclaimed producer took up animation and graphic design to bring the theme to life through artwork, motion graphics, music videos and even short-form content found on streaming platforms and beyond.
Watch the official music video of Tensnake & DRAMA – Rooftop
"It all started in lockdown, really," said Tensnake. "I knew I wanted to give the visual design element a go, because who better to portray my vision than myself. So, I put my mind and all available time to it and created countless mood boards, taking inspiration from space-themed posters and disco scenes."
Topping it off sonically, 'Stimulate' serves up a mouth-watering mélange of modern disco, house and electronic pop. Captained by eargasmic songs such as lead single 'Better Without You' and collaborations with talented artists such as DRAMA, Panama, Nazzereene, Jessy Lanza, Teira, Ninetails and Kid Enigma, the album reflects a leap in Tensnake's artistic capability. Expect a disco-infused platter: irresistible audial stimuli that bridge the gap between the old world and the new.
Tracklist
Tensnake - It's Easy
Tensnake & Ninetails – Bodytalk
Tensnake feat. Panama – Sunshine
Tensnake & DRAMA – Rooftop
Tensnake feat. Jessy Lanza - Keep It Secret
Tensnake feat. Teira - Take Your Time (Do It Right)
Tensnake feat. Nazzereene - Better Without You
Tensnake - Healing (Interlude)
Tensnake feat. Kid Enigma - Brain Food
Tensnake - Fiesta Mágica
Tensnake - How Will I Know
About Tensnake
German DJ/producer Tensnake – aka Marco Niemerski, has been wreaking beautiful havoc on the world's dance floors, releasing house and disco bombs. Drawing inspiration from soul, boogie, funk and 80s pop, giving him a very unique and inimitable sound. You can hear this in 2010's "Coma Cat", one of the biggest house records of the last decade. He is also the label boss of his own 'True Romance' imprint and has DJed all over the world at Coachella, Glastonbury and Tomorrowland. He has released with some of house music's finest labels, including Running Back, Defected and Permanent Vacation. In 2014, he unleashed his acclaimed debut artist album Glow, including collaborations with Jamie Liddell, MNEK, and Nile Rodgers. He now introduces its long-anticipated follow-up sophomore album L.A. The new album L.A., named after the city that, until recently, he called home, introduces the wider world to a different take on the Tensnake sound, one that has a distinct pop flavor. L.A. shows Tensnake's breadth of production and inspiration across a sprawling 16-track expanse, where if you close your eyes, you can imagine yourself at the wheel of a Mustang convertible, arcing blue skies above, heading down palm-lined boulevards. Listen out for The Pointer Sisters' classic, "Automatic," the euphoric "Somebody Else" the fluid bassline and clipped guitars of "Antibodies" and through to "Adam's Hill", this album, says Marco, was about him "…evolving, about getting better".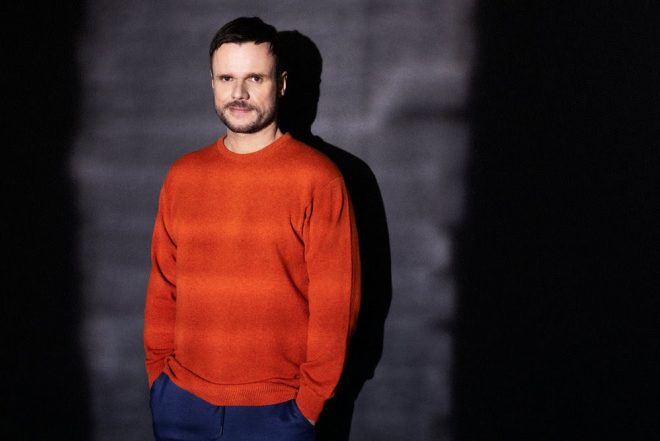 Load the next article