MUSIC
Seth Troxler
Embraces Slacker Lifestyle with Launch of New Label: Slacker 85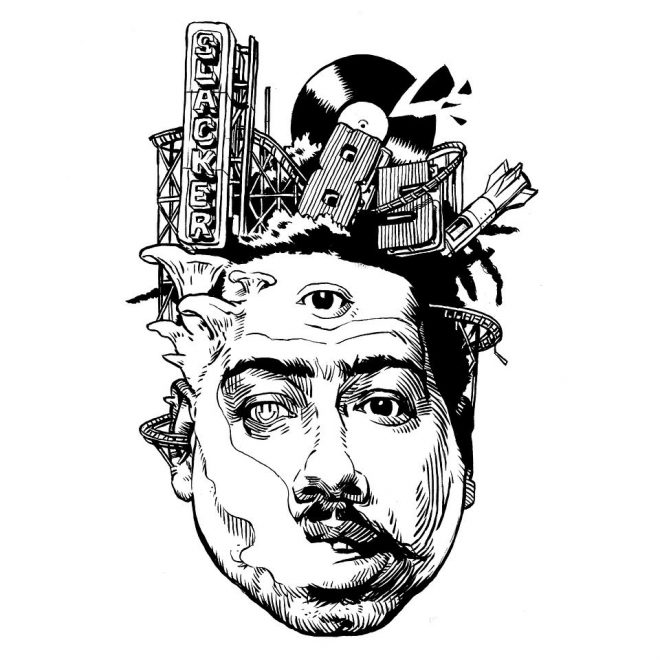 Seth Troxler Embraces Slacker Lifestyle with Launch of New Label: Slacker 85
Hitting the ground running, Seth Troxler drops "Pills" as Slacker 85's very first release
Listen to Pills: https://orcd.co/takeyourpills

Seth Troxler, one of the world's biggest DJs & most recognised personalities, is welcoming slackers worldwide to their new home with the launch of his Slacker 85 label. Spearheaded by the release of Seth's new single 'Pills', Slacker 85 is far beyond just an outlet for music releases, taking the stage as an all-encompassing lifestyle brand that fuses music, art, and apparel under a single slacking umbrella.
Seth comments: "Welcome, the playground is open. This is my latest fantasy - and my new label. My swan song, my legacy act. I've never had a label just for me. All my ideas no filter. No compromise. I'm sick of cool, of posture. I wanted to make something that represented me, you and everyone I know. The anti-hero, the kids who could have done it but didn't care to try. The slacker. And believe me, it's going to get weird. A channel into my strange, dark and bizarre mind. Join me."
The label launches with the long-awaited release of 'Pills', a low-slung acid groove that has been an in-demand staple of Seth's DJ sets around the world over the past year.
"Pills" is also the first salvo from the launch EP, SLACKER001, which brings together Seth and three more artists with their own takes on modern electronic music, and will introduce fans to Slacker 85's remit for the oddball, esoteric & diverse sounds that are forthcoming from a wide range of artists and genres. Further EP cuts from Jackmaster, Ghoulish, and Cesar Merveille will all be released on Slacker 85 in the coming weeks, with an extensive release schedule of singles, EP, and albums to be announced in the coming weeks.
Expect a fusion of music, art, and apparel that celebrates individuality on the dancefloor and embraces the unapologetic spirit of slackers everywhere. Assemble.
About Seth Troxler
Seth Troxler is one of electronic music's most instantly recognisable artists. He has carved out his own unique path as a cultural commentator, art curator, restaurateur and entrepreneur. Descended from a family of cowboys and Baptist preachers, Seth is part African-American, with a singular approach to viewing the world through the prism of contemporary music culture. Since the move from Detroit to Berlin, then settling in London for a number of years, and now with his time divided between Ibiza and Berlin (Round 2), Seth has established himself as one of the world's biggest DJs (voted the world's number one DJ in scene bible Resident Advisor and gracing the front cover of Mixmag three times). Right from the word go, Seth has been as passionate about food and contemporary art as he is about music, and these two interests have resonated at all points, perpetually parallel to his music career. Extremely well traveled, constantly searching and experiencing, Seth Troxler continues to follow his own unique path.
Connect w/ Slacker 85
Instagram | Website

Connect w/ Seth Troxler
Facebook I Spotify I Instagram I Twitter I Website I SoundCloud |
Load the next article