MUSIC
Folamour
New track, titled "Voyage," is a collaboration with the legendary Malian duo Amadou & Mariam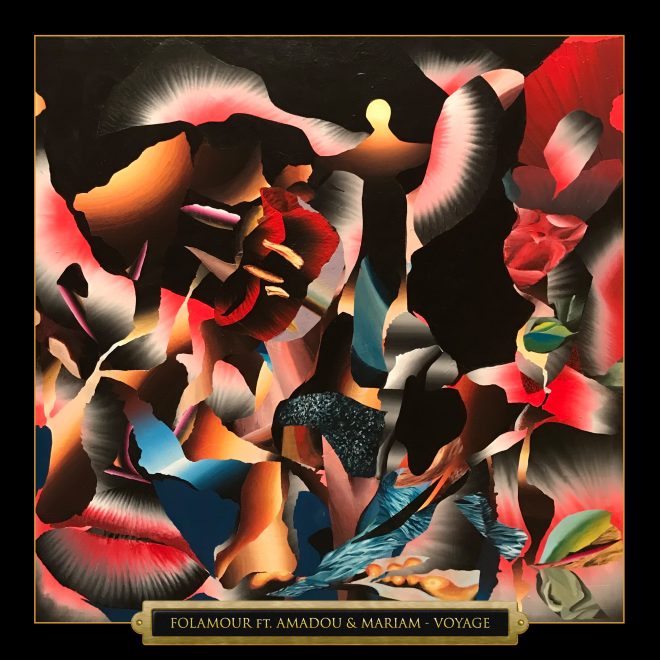 INTERNATIONAL DJ/PRODUCER/SINGER FOLAMOUR ANNOUNCES NEW ALBUM MANIFESTO OUT ON MAY 26 PRESAVE HERE
NEW TRACK "VOYAGE" FEATURING AMADOU & MARIAM OUT NOW LISTEN HERE
Unveiled during his recent performance at DGTL Festival (Amsterdam), the fourteen-track album and his most personal project to date explores ideas and concepts based on the idea of "love and freedom", scheduled for release on 26th May 2023 following single "Voyage" out today.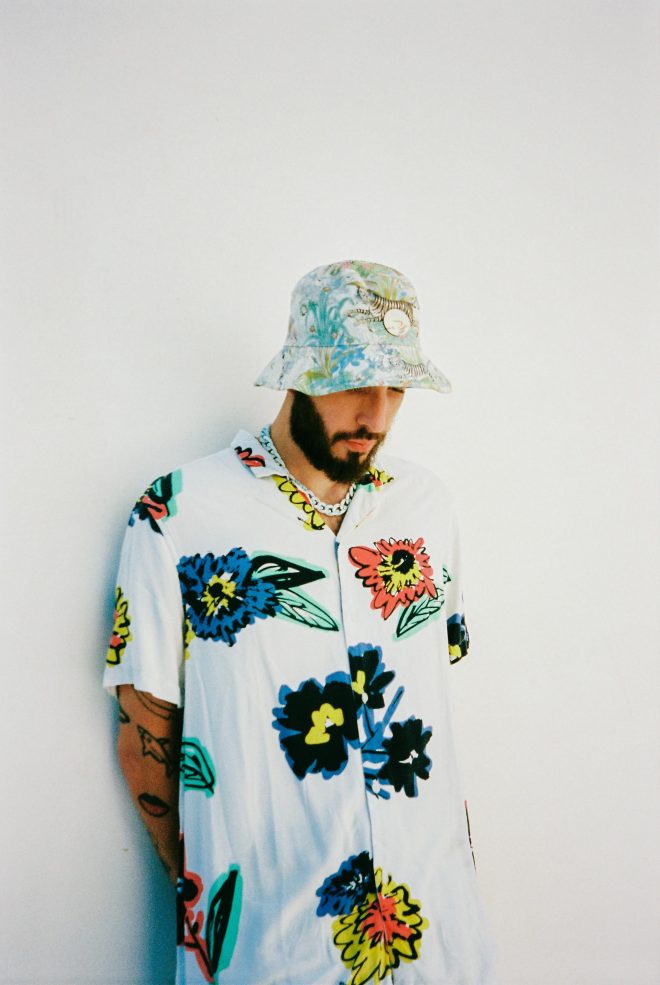 French DJ and producer Folamour has announced his latest album Manifesto - with the fourteen-track LP set for release on Columbia/Sony Music France on 26th May 2023. A project two years in the making, recently announced during his return to Amsterdam's iconic DGTL festival, the album sees the Lyon-based artist reveal his most personal project to date, exploring his own concepts and vision of the ideas of "love and freedom", and welcoming a deep dive into productions stretching the breadth of the house spectrum and beyond loaded with the signature touches listeners have come to expect from his rich sound palette.
Building on his critically acclaimed 2021 LP The Journey, which has since gone on to rack up close to 10 million plays via Spotify alone, and the launch of his new label House Of Love earlier this year, Manifesto sees the globally renowned producer and selector partner return with a wealth of solo material alongside a selection of vocalists, songwriters, and fellow producers across the package - including Baccus, Amadou & Mariam, Jungle By Night, Khazali, Emmanuel Jal, and Tim Ayre.
MANIFESTO
"Born in an era where there was no hope whatsoever for a better future. Unraveled by a feeling of freedom which is essential to create but also to accomplish. Deprived of this wonderful energy that is triggered by the feeling of achieving everything that our imagination can create through beauty and strength. We try to forge ahead; we flourish through the concrete and dance on the pyre of our dreams.
At times fearlessly, we manage to knock down walls which conceal our hopes. We overlook the boundaries which are forced upon us, along with the difficulties strewn on the path we take to achieve the feat. We head towards the other and share who we are, our values, and our ideas; we create new families. We open our minds to new music, smells and stories. We fill the world with new colours and sounds, we trigger new opportunities towards what is possible.
This way, the freedom of not being compromised, not letting anyone impose who we are and remaining true to what we believe, gives us wings to find the beautiful and extraordinary, a feeling of being alive, not to mention, the fire within us, a gem in the making.
This is a manifesto of my love for a free humanity, of my affection for these sparks that are born from our frictions. When we are open to the other, we can highlight friendship and sharing, which only forges us even more. Exempt of expectations and constraints, we unveil ourselves in a new light. It warms up the hearts and minds of those for whom freedom it's still a mirage in an infinitely lonely desert, where there is only room for deception.
Thus, we believe in ourselves. But in the others too. We don't accept any compromise. We yearn for the peace that we deserve, and we shall fight for these knocked-down walls. For the rare oasis of love, where we feel free and safe. We will be who we choose to be, where we shall be loved." - Folamour.
ABOUT THE ALBUM
Exploring the luxurious house and disco realms he's become synonymous with around the globe on tracks including opener "Freedom", "Poundland Anthem", and title track "Manifesto" feat. Jungle By Night, through to more indie and funk-leaning productions such as "Friends" alongside Tim Ayre and "Heartbroken" with Khazali, plus a few curveballs along the way, the project brings together a wide-reaching collection of deeply personal records from one of France's leading electronic disciplinaries - with listeners encouraged to sit back, relax, and enjoy the project in full to truly follow its journey through genres, sounds and styles.
ABOUT "VOYAGE"
Ahead of the album's release, Folamour releases today penultimate single "Voyage", providing a final preview of the highly anticipated long-player. The single, featuring Grammy nominated Malian duo Amadou & Mariam, is yet another example of his ever-evolving and maturing sound showcased to its fullest, delivering a fun-filled, sun-soaked and vibrant house production guided by crisp percussion, rich lead melodies and warming vocals throughout for a production built to ease in the incoming warmer months and keep dancers moving right into the heart of summer.
TRACKLIST
1 - Freedom
2 - Isla Nostalgia
3 - Poundland Anthem
4 - Amore feat. Baccus
5 - Fearless
6 - Voyage feat. Amadou & Mariam
7 - Birds feat. Emmanuel Jal
8 - Manifesto feat. Jungle By Night
9 - My People
10 - Friends feat. Tim Ayre
11 - City Life
12 - </3 Heartbroken feat. Khazali
13 - Alive
14 - When A Piano Saves The Day
FOLLOW FOLAMOUR
Load the next article