News
DGTL Santiago
After two years of waiting, DGTL Santiago returns!
Rocío Flores
16 August 2022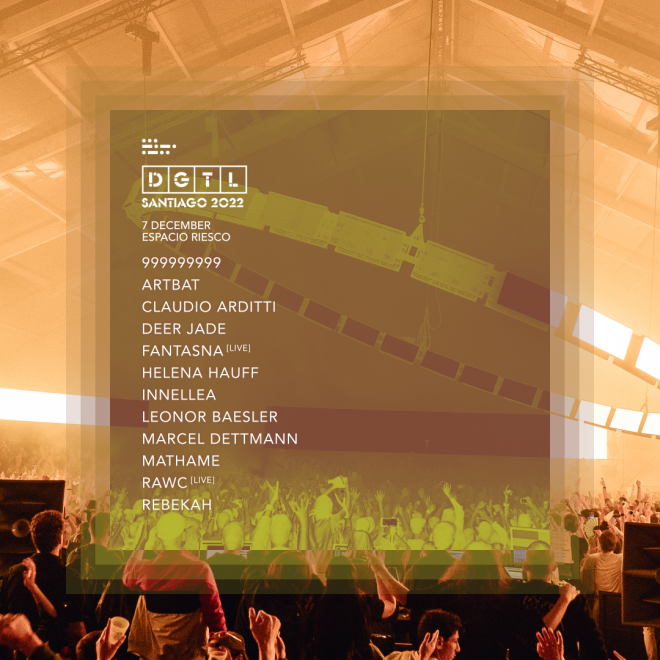 After two years of waiting, DGTL Santiago returns!
Explosive line-up for third edition of DGTL Santiago lands at Espacio Riesco on December 7th.
After two years of global silence, DGTL is back. Bringing tens of thousands of electronic music lovers together under the bass, the DGTL brand has swept through Amsterdam, São Paulo, Tel Aviv and, on December 7, Santiago.
One of the most unique experiences on the South American festival circuit, DGTL Santiago promises to showcase a mix of established names and new faces from the global and local scenes, a mind-blowing representation of the world's underground electronic avant-garde. From the German techno phenomenon Marcel Dettmann and the eclectic electro sound of Helena Hauff, to exponents of the afterlife scene like ARTBAT and Innellea, and the new sensation of the European summer Deer Jade, whose energetic sets have blown roofs off around the world.
As with every global DGTL edition, it's not just the international stars that have a light shone on them. Local heroes top the line up: Raw C, Claudio Arditti, Leonor Baesler and Fantasna, emerging and established talents, representing a wide range of music in both DJ Set and Live formats.
999999999 | ARTBAT | CLAUDIO ARDITTI | DEER JADE | FANTASNA [LIVE] | Helena Hauff | INNELLEA | LEONOR BAESLER | MARCEL DETTMANN | MATHAME | RAW C [LIVE] | REBEKAH
Wednesday, December 7 2022
Espacio Riesco | Av El Salto 5000
17:00 hrs a 05.00 hrs.
Information: https://scl.dgtl.nl/en

Instagram: @dgtl.santiago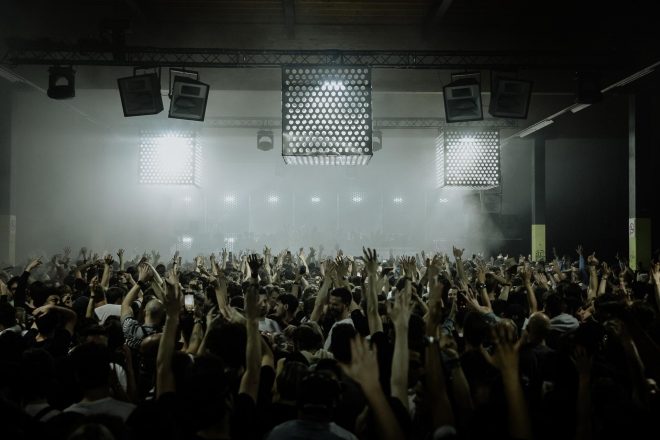 Load the next article