MUSIC
ALAN FITZPATRICK
IMPLICATES 3STRANGE MONIKER IN NEW RELEASE: 'TRUTHS (MAKING MOVES)'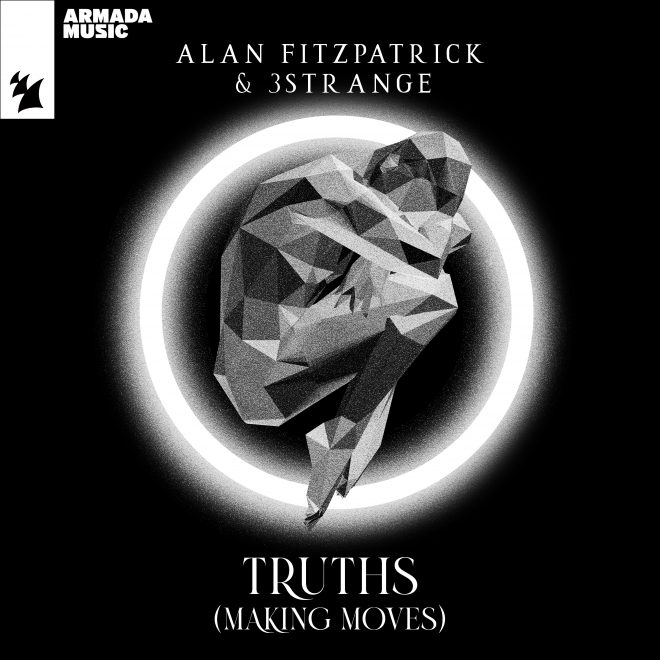 ALAN FITZPATRICK IMPLICATES 3STRANGE MONIKER IN NEW RELEASE: 'TRUTHS (MAKING MOVES)'
Ever pushing the traditional borders of electronic music, Alan Fitzpatrick has dropped a new record that ties together his main moniker and one of his alternative handles. Tapping into his acclaimed techno sound whilst ushering in the melodic twists of his progressive-oriented 3STRANGE moniker, 'Truths (Making Moves)' is a genre-crossing masterpiece that fully showcases versatility.
Stream ALAN FITZPATRICK & 3STRANGE – TRUTHS (MAKING MOVES) *
Demonstrating the deeper side of his famed production aesthetic through his 3STRANGE alias, Alan Fitzpatrick delivers a curious yet captivating shift from his typical offering. Flaunting melodious vocals and hypnotic, glassy plucks amidst a deep-digging groove, 'Truths (Making Moves)' ensures magical moments on dance floors and festivals alike this summer.
"3STRANGE was born from the desire to have a space for the progressive-leaning records I was making and believed in," Alan Fitzpatrick says. "But when 'Truths' (Making Moves)' neared completion, I also felt it harnessed my techno sound. Crediting both monikers on this release felt like the right call to make, and I'm happy that this record represents both sides so strongly."
About Alan Fitzpatrick
One who hardly needs an introduction, Southampton-born techno legend Alan Fitzpatrick has spent the last decade carving out his musical niche and holding rank in the upper echelons of the underground electronic world. One of the most popular techno DJs in the world, he has rubbed shoulders with the likes of Carl Cox and Adam Beyer, performed at the world's biggest clubs and festivals (including headlining Berghain), collaborated with acts such as CamelPhat, Skream, Sasha, Rebūke and Jamie Jones, and even had a hit on daytime BBC Radio 1.
FOLLOW ALAN FITZPATRICK
Amazon Music | Apple Music | Deezer | Facebook | Instagram | Resident Advisor | SoundCloud | Spotify | Twitter | YouTube

FOLLOW 3STRANGE
Amazon Music | Apple Music | Bandcamp | Deezer | Instagram | SoundCloud | Spotify
Load the next article