Features
Totally Enormous Extinct Dinosaurs
Shares New Single 'When The Lights Go'
Rocío Flores
31 August 2022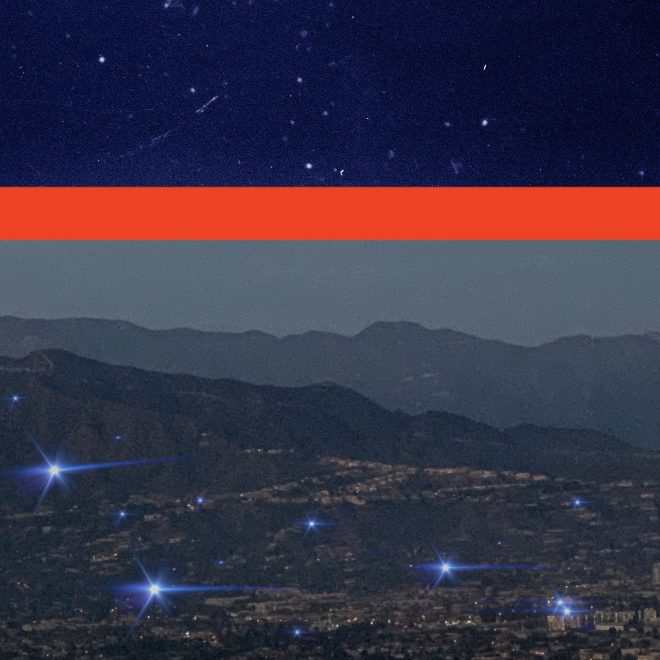 Today, Totally Enormous Extinct Dinosaurs shares the new single for 'When The Lights Go', the final single release from the forthcoming album of the same title due out September 9th on his own label imprint Nice Age.

The follow up to the latest hopefully romantic single and video for 'Never Seen You Dance', 'When The Lights Go' is primed for the dancefloor while reflecting on the longing to belong to someone. Featuring soaring synths and distorted keys, the new track is accented by Orlando's soothing melodies to create equal parts electronica and pop perfection. 'When The Lights Go' continues to give listeners a further look into the last 10 years or Totally Enormous Extinct Dinosaurs journey and the sometimes dark, yet sometimes bright, sentiments heard throughout the project.

This latest taste of When the Lights Go follows single releases 'Forever', 'The Sleeper', 'Crosswalk', 'Blood In The Snow' and 'Never Seen You Dance'. With each release from the new album, there's a growing sense of honesty and vulnerability from Orlando that pulls listeners into a deeply personal journey. When the Lights Go is indicative of a level of maturity that hasn't been heard from him in the past, bringing in a pop aesthetic that's full of depth, feeling, storytelling and woe - presented in a compelling manner, as only he can.

The new single release follows the announcement of Totally Enormous Extinct Dinosaurs' highly-anticipated new live show coming to stages across Europe and North America this Fall. After many years of touring around the world as a DJ, the tour marks Orlando's first live shows since 2013.

Since the release of his debut album Trouble 10 years ago, Orlando toured the globe, settled in LA for seven years, worked behind-the-scenes producing for a range of top-tier acts, and earned himself a Grammy nomination in 2020 for his collaboration with Bonobo - 'Heartbreak'. Earlier this year, Totally Enormous Extinct Dinosaurs wrapped his 'I Have A Dream' Club Tour, delighting fans with his dynamic DJ Sets at iconic venues such as Chicago's Spybar, Red Rocks Amphitheater, the DoLab Stage at Coachella, and more.

For Orlando, When the Lights Go is where the troubles of the past come to an end. Life has offered a myriad of twists and turns, his response to the pain is a shift into positive energy, the 17 track release being the catalyst.

Don't miss out on the chance to order When the Lights Go on limited edition double 12" gatefold blue vinyl with printed insert, details available here.

Buy / Stream the new single 'When The Lights Go'
https://orcd.co/whenthelightsgo_

Pre-Order the new album 'When the Lights Go'
https://orcd.co/whenthelightsgo

Totally Enormous Extinct Dinosaurs Tour Dates
October 15 - New Century - Manchester, UK
October 18 - Heaven - London, UK
October 20 - Maroquenerie - Paris, FR
October 21 - ADE @ Melkweg - Amsterdam, NL
October 22 - Säälchen - Berlin, DE
November 2nd - Lodge Room - Los Angeles, CA
November 3rd - Lodge Room - Los Angeles, CA
November 4th - AREA15 - Las Vegas, NV
November 6th - The Independent - San Francisco, CA
November 9th - Lincoln Hall - Chicago, IL
November 10th - Velvet Underground - Toronto, ON
November 11th - Society of Arts + Technology - Montreal, QC

November 13th - Music Hall of Williamsburg - Brooklyn, NY
Load the next article