News
GLITCH KSA TAKES OVER VAGALUME TULUM
Announces Epic Lineup Oostil, Oscar L, Citizen Kain & RDJ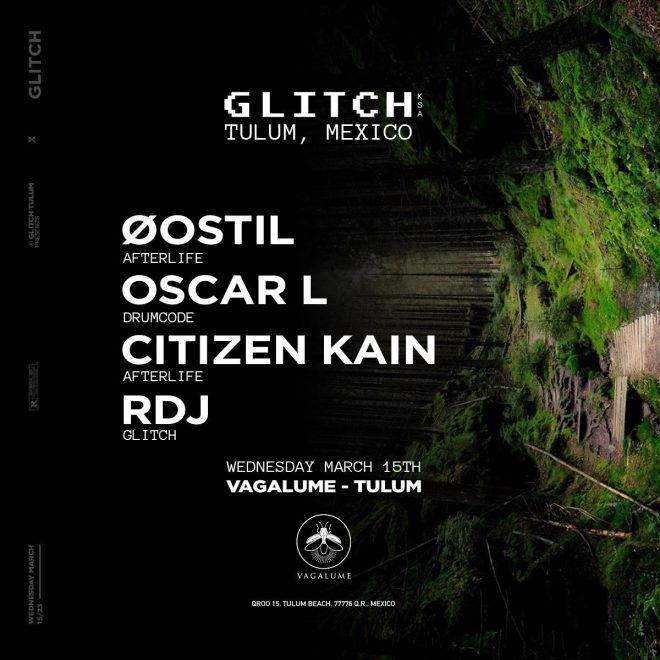 GLITCH KSA TAKES OVER VAGALUME TULUM
MARCH 15 2023
LINE UP: Oostil, Oscar L, Citizen Kain & RDJ
WHAT IS GLITCH:
GLITCH is a Riyadh based House / Melodic Techno music event founded by RDJ. GLITCH pioneered the underground music scene in Saudi Arabia by showcasing multiple events that helped connecting the community and the local talents. Glitch has been a trend setter of the local and International music scene for 3 years in Riyadh, Dubai and Maldives, featuring international and local artiest.
GLITCH is a fusion of Art, Music & Culture. The vision is to create a cult following around the world of like minded individuals, and brining a unique underground experience to our guests.
GLITCH IG: @glitchksa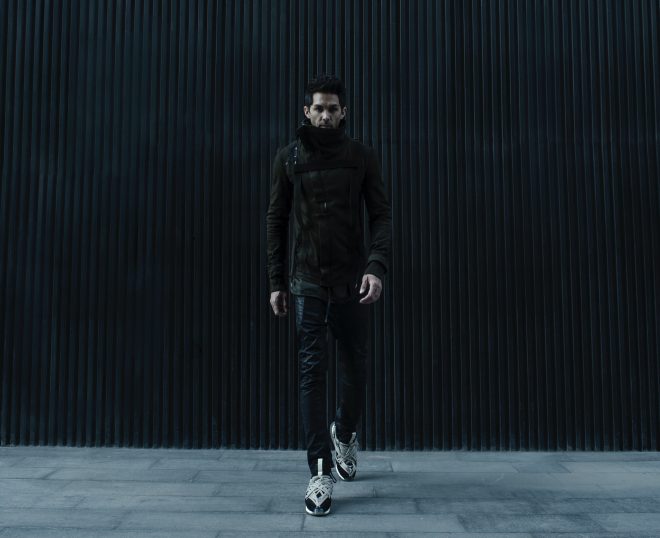 ØOSTIL
Inspired in the melodic techno, his minimalist and organic sound evoke deep personal emotions as it connects with the audience. This vibrant and innovative project will take you on a journey through a new and exciting reality.

Time and distance disappear to make room for a creative soul that leaves this world behind. From the silence, art is born and stories begin to unfold ... soaring... you begin to perceive the sound...

That is Øostil...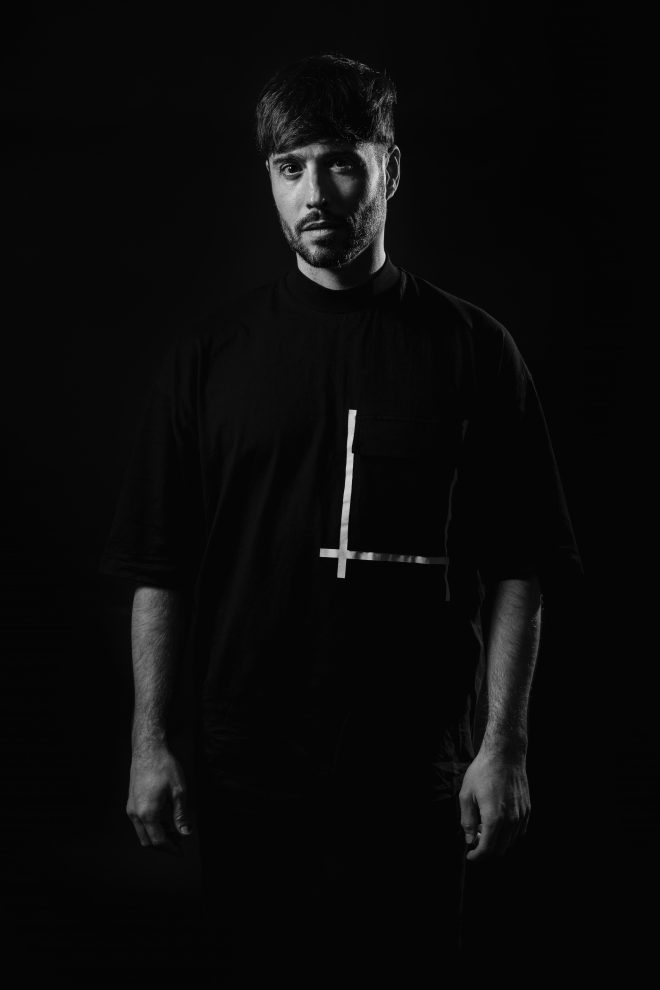 OSCAR L
Oscar L is a point of reference in the Techno and Tech-House scene with more than 15 years of international career. His productions, characterized by a very personal sound that combines classic and peculiar influences at the same time, have reached the highest positions of the international sales charts, being played by the most iconic artists of the globe like Richie Hawtin, Adam Beyer, Marco Carola, Nicole Moudaber, Danny Tennaglia or Ilario Alicante to name a few. He has signed with the most prestigious record labels of the moment such Drumcode (Adam Beyer's label), Knee Deep In Sound (Hot Since 82's label), Stereo Productions (Chus & Ceballos's label), Truesoul (Adam Beyer's label), We Are The Brave (Alan Fitzpatrick's label), 1605 (Umek's label) among others are some of the biggest labels where you will find Oscar's productions.
A tasteful mixture that have been used to put a good handful of tracks at the top of the Techno and House charts. These capabilities have given Oscar the opportunity to travel the world making the most diverse audiences dance. Dozens of cities from different continents throughout the world have enjoyed the intensity and warmth that his sets transmit to the dance floor. But the diffusion of his music does not end there, for a few years now, Oscar has also been directing his own radio show, D-Mix, which is broadcasted in 16 countries through 130 different stations. Oscar L's professional framework continues to expand, foreshadowing a prolific future and a privileged position amongst the most outstanding figures of his country.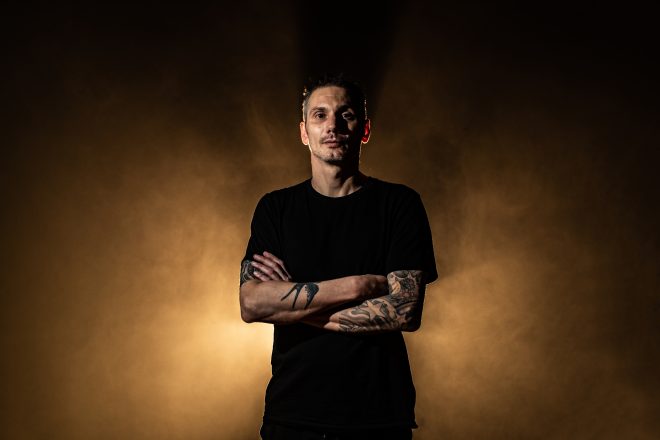 CITIZEN KAIN
None of us know what Bruno retains from Orson Wells or Kane, and surely we could relate his music to the timeless apologues of the american director and to God's cursed son but Citizen Kain has now became a proper name around the techno scene and one of his main actor, almost relegating these mythical references to mere anecdotes.
It didn't take millenaries, nor one century but only half a decade for the french DJ to divert us from it and to demonstrate the evenly universality of his compositions. Escaped from his juvenile punk times, survivor of the nineties's rave ambient, he, from 2005 and now on, eagerly produce a sharp techno, invariably wavy and contemporary, adapting with his personality what goes trough and agitate it. It's barely impossible to define Citizen Kain's style without getting lost with tortuous adjectives. Prolific author, either compulsive, he takes on every techno genders smoothly with an experienced technique: he combines a rhythm efficiency, an undisputed go with a varied melodious sensibility. He refines all the themes he uses in his music, conserving the very essential, the few notes and sounds that reveal its power. He pushes his effort toward the public, craving for its immediate pleasures. He builds each of his sets with the same and constant preoccupation: get the audience involved with his music, unanimously clasped by its twisted energy and surrounded by the mere and heavy emotion resulting.
Thus it's not surprising to see the variety, as his talents are that polyvalent, of the personalities gaging his production: Solomun, Tale Of Us, Maceo Plex, Carl Cox, Laurent Garnier, Richie Hawtin, Dubfire, Slam, Nic Fanciulli, Agoria, Monika Kruse, Len Faki, Maetrik, Dave Clarke, John Acquaviva, Joseph Capriati ... So many monuments of the electronic music who also back his own label established in 2009: Neverending. Not only an usual stage in a successful career, its the occasion for him to spread further his creativity and narrow his scope too. The label communicate discreetly, concentrating all its energies in the work of sound, keeping away all the superficial aspects of the industry to produce the sound that bustles the clubs. The french label will celebrate its third year of passionate dedication to dance floors soon.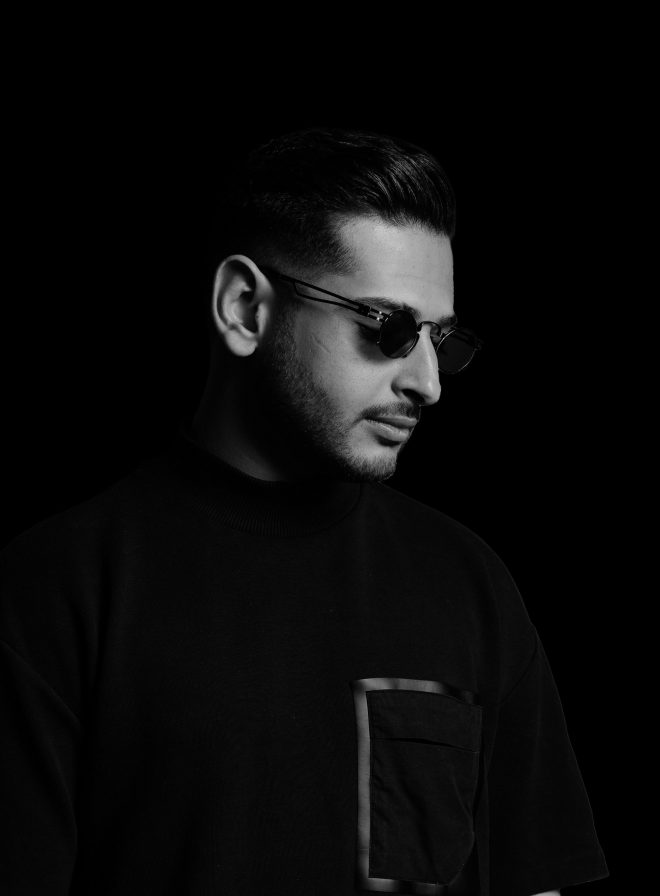 RDJ
RDJ is a DJ/Producer from Saudi Arabia, residing in Charlotte, NC in the United States. Versatile and entertaining, RDJ sets the mood and energy of the dance floor, wether its an opening set with his unique groovy vibes or headliner with killer Melodic Techno & Tech house. His mixing skills knows no limits or boundaries and blending Underground Techno / Tech house with his unique sounds and production.
RDJ has provided stage support for Adriatique , Camelphat, Bedouin, Markus Schulz, Mind Against , and many more. He is more than ready for his broadening opportunities ahead. His first bootleg, "Runaway U&| - "Galantis Pep × Dash" reached his personal high of 500k+ plays on SoundCloud. He His new Single with Co-Producer Vanilla Ace out on Wyldcard Records in the UK.
As for his performances, RDJ has headlined/opened for most of the local EDM tours in the World such as , MDL BEAST, Breakaway Music Festival, Riyadh Season Concerts. He has played at some of the best venues in the United States such as Academy, Union, Project,Station 1640 in Los Angeles, CA. TBA Brooklyn in New York. and now he got his residency at GLITCH KSA Riyadh, And P7 Arena In Dubai.